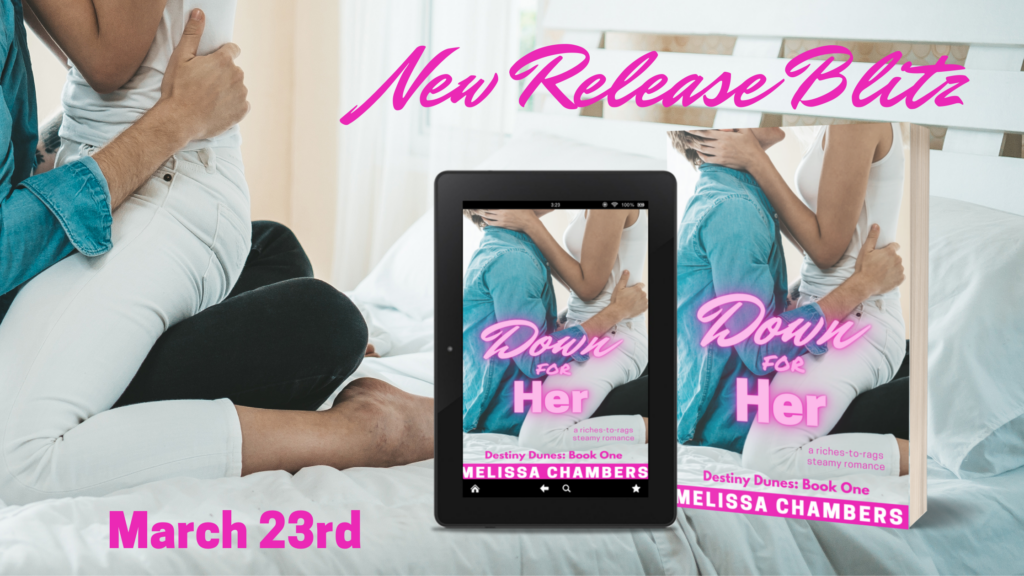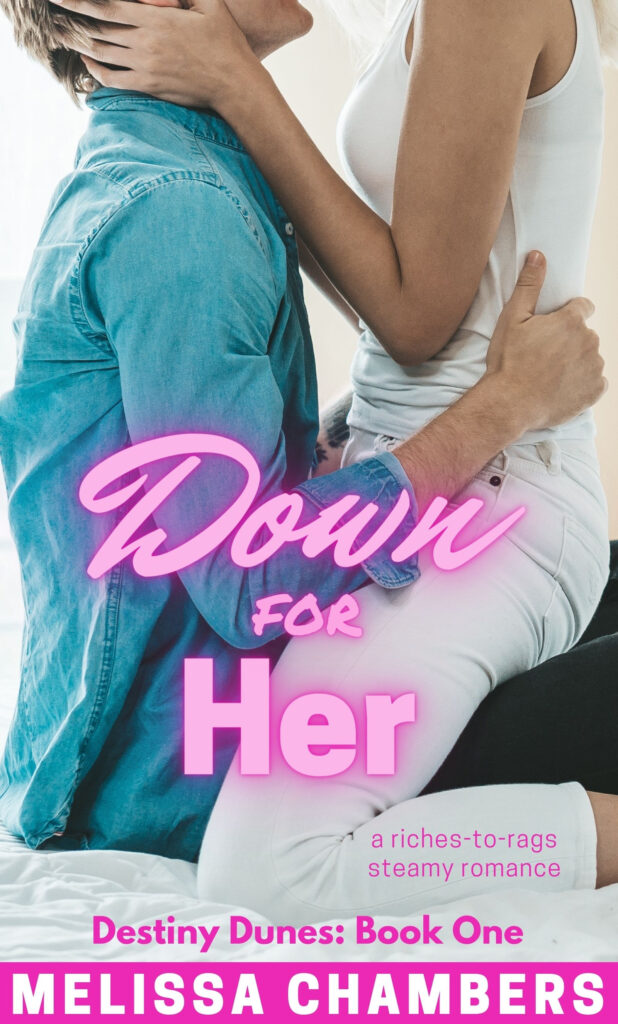 Down for Her: A Riches-to-Rags Steamy Romance (Destiny Dunes: Book One)
By Melissa Chambers
Genre: Contemporary Romance
Age category: Adult
Release Date: March 23, 2021
From champagne to salt water…
Kylie:
Walking into my employee housing unit at Destiny Dunes resort for the first time, the last thing I expect to see is a hot guy…and definitely not a dripping wet naked one.
Turns out the unit was double-booked. With only twenty bucks to my name and no credit cards, I'm screwed.
But with Brett, Florida's biggest playboy, offering me his bed for the weekend, I may not have to go crawling back to my two-timing ex or my controlling dad. My real challenge will be not letting this hunk who helps kids for a living steal my heart.
Brett:
Of all the housing units she could have walked into…
I don't have the time or capacity to deal with this damsel in distress. Between helping my mom take care of my grandma and keeping an eye on my brother, all I've got time for are quick, emotionless hookups.
So why am I letting this woman pull me in?
I've been down that road before and it bit me in the ass. I've got to stay strong…make sure she understands my heart is off limits, otherwise, this thing between us is certain to detonate.
Welcome to Destiny Dunes, where the only thing hotter than the Florida sun is the romance between this resort's employees. Each book in this steamy series focuses on your favorite romance tropes. Once you enter the gates of Destiny Dunes, you'll never want to leave!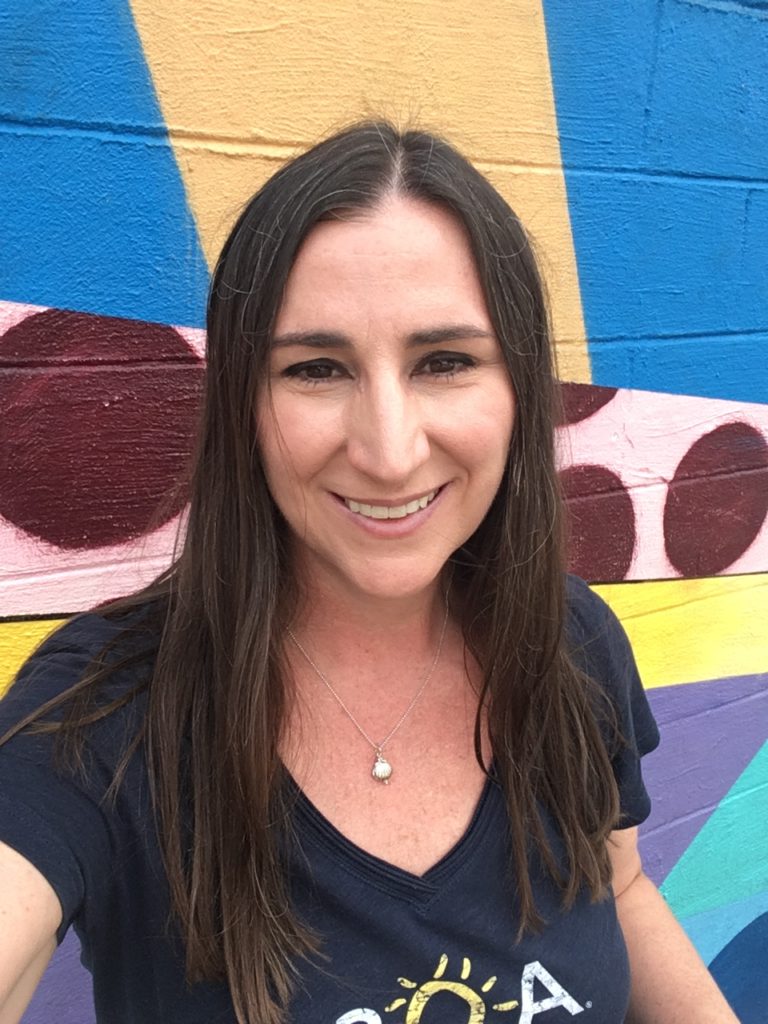 Melissa Chambers writes contemporary novels for young, new, and actual adults. A Nashville native, she spends her days working in the music industry and her nights tapping away at her keyboard. While she's slightly obsessed with alt rock, she leaves the guitar playing to her husband and kid. She never misses a chance to play a tennis match, listen to an audiobook, or eat a bowl of ice cream. (Rocky road, please!) She has served as president for the Music City Romance Writers and is the author of the Love Along Hwy 30A series, the Destiny Dunes series, the Before Forever series (YA), and Courting Carlyn (YA).
Author links:
- Website
- Facebook
- Twitter
- Goodreads
- Amazon
- Bookbub
- Instagram